Programming object oriented interfaces and animations in JavaScript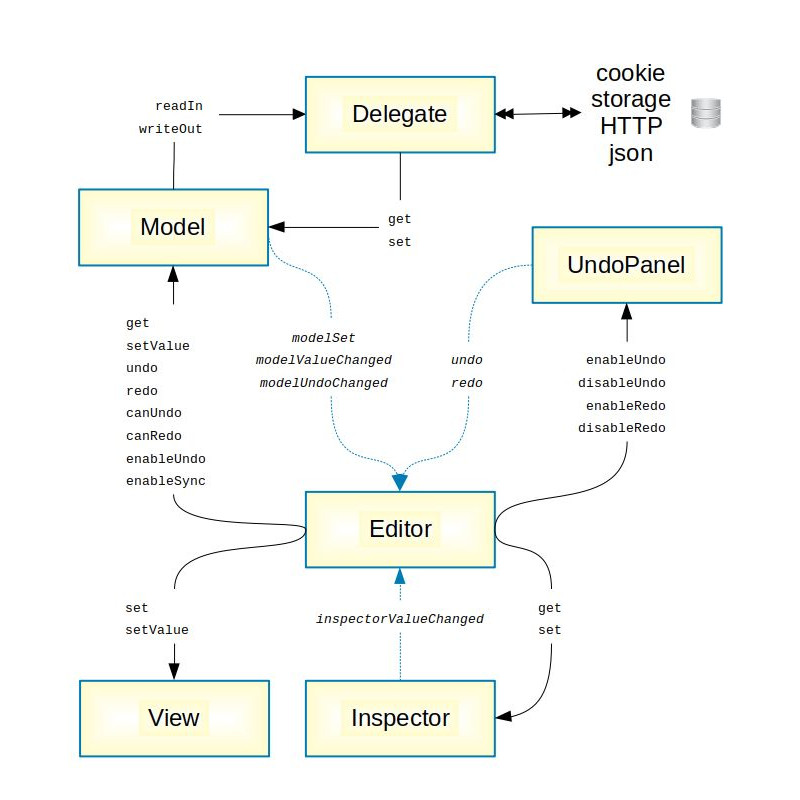 Donwload and install the library, the test programs and all the examples in your development environment.
Read the complete documentation on all the classes of Objective.js and their test programs.
Build an editor which lets the user load or drag and drop an image from the local disk, define its dimensions and upload the image and its dimensions to a remote server.
Manage a depot of JPEG, PNG, GIF or PDF files shown as a wall of images.
Edit the data and the configuration parameters of a line chart and a bar chart made with the library provided by Plotly and see the result.
Build sophisticated interactive applications.

Rely on a simple and solid MVC architecture.

Work with your usual development tools.

Use your own graphical designs.